Since our early beginnings in 2007 we have helped charities and fundraisers connect through technology to fundraise. We work with over 1,000 charities, ranging from small Australian not-for-profits through to large charity organisations with a global reach to all countries and people in need. Our fundraisers are passionate people and donors have contributed over 1 million donations through the GoFundraise platform.
Charities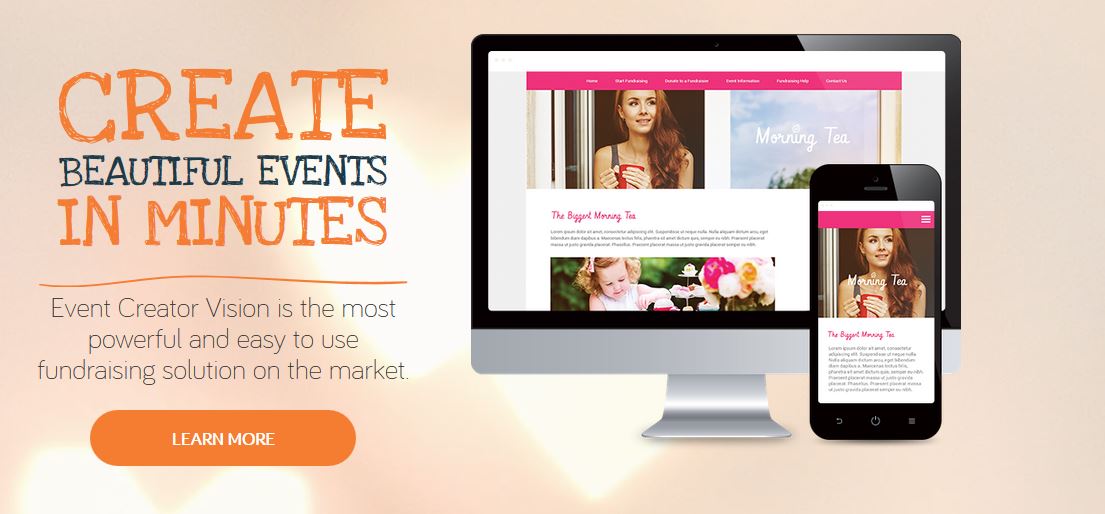 Make your Charity Visible to Fundraisers and Donors
By registering your charity or not-for-profit on the GoFundraise platform, you will be accessible for fundraisers and donors to choose you as their charity of choice. It is free to sign on the system. Join Now
Event Creator Vision
Be one of the first to access the latest technology to set up your fundraising event. Combine all of your fundraising requirements in one easy to use system. Explore Event Creator Vision
Custom Solutions
We offer total customisation services to suit your needs. This includes offering dedicated in-house designers and producers to work on your project. We offer scalable solutions with enterprise level service and support.

Book a time with one of our Fundraising Consultants to discuss the right solution for you.